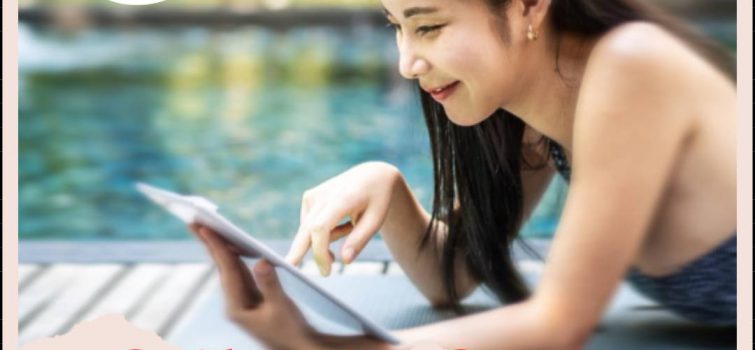 Between getting to the airport, trying to find the hotel and cramming in time to see all the sights, vacations can be stressful. And there's nothing worse than being stressed when you're supposed to kick back and relax.
The good thing is there are ways to counter the pressures of vacation, including planning downtime and turning off notifications. Keep reading below for travel relaxation tips to your next vacation truly feel like one.
1. Loosen up your itinerary
Let go of the idea that you have to have a perfect itinerary. Sure, there are some must-dos when traveling, such as seeing the Taj Mahal or eating crepes in France. But a vacation won't be fun if it feels like checking items off a list. Instead, try to space out activities with plenty of time to rest in between. And accept that you don't have to see it all in one visit.
2. Plan for the big travel day
Start preparing for the big travel day in advance. If you're going out of the country, keep all required passports and documents together. Pack your bags the day or night before. Plan your travel to and from the airport, and research the gate location for the flight. And arrive at the airport with plenty of time to spare.
3. Leave work at work
The hardest struggle of vacation for most people is leaving work behind. It is hard to resist checking emails, and some workplaces expect employees to be on call 24/7. Avoid this by turning off all work-related notifications, and letting people know in advance that you are unavailable. If checking in is necessary, then set time to respond to emails and then turn work off for the rest of the day (and stick to it).
4. Set your schedule to avoid crowds
Tourist attractions such as the Empire State Building and the Vatican see more than 3 million people each year. That translates to a lot of standing in crowds and waiting in lines. Avoid this by scheduling your visits to spots early in the day or later in the evening.
Tip: Try to get tickets for an attraction in advance so you don't have to spend time at the ticket counter. Another option is scheduling a tour during the week when the crowds aren't as dense as weekends.
5. Squeeze in some exercise
Exercise is a natural stress reliever. Finding time to get active may be hard during vacation, but even a little bit helps. According to the ADAA, just five minutes of aerobic exercise can signal the brain to release anxiety-fighting endorphins. Consider hitting up the hotel gym, going on a walk or enrolling in a local workout class.
6. Practice meditation
Meditation is a great way to de-stress and clear your mind. Just like exercise, even just a short time spent meditating can make a difference. There are many forms of meditation, from concentrating on a single activity or object to deep breathing exercises.
Try doing yoga on vacation, which helps both clear the mind and reduce body tension. Some destinations offer unique yoga experiences, such as paddleboard yoga in Hawaii and rooftop yoga in Los Angeles.
7. Put social media on pause
It's hard not to want to post all the food you're trying and all of the places you are seeing. But a vacation should be spent in the moment as much as possible. Put a pause on social media by logging out of all accounts and not checking apps.
Some phones have features that limit the amount of screen time on apps. If you still can't resist checking social media, then consider deleting an app completely.
8. Treat yourself to a spa day
Pamper yourself on vacation with a massage or spa treatment. Massages are especially great after a long flight or hours spent in traffic on a road trip.
Try a Swedish massage if you like a lighter touch, or go for a deep tissue massage to work out the knots. Some travel destinations offer unique takes on relaxing, from the Turkish baths in Istanbul to the hot springs in Iceland.
9. Get enough sleep
Traveling across different time zones can wreck your sleep schedule, which also affects your mood. Workaround this by setting a time to go to bed, and sticking to it. If you're driving, plan stops where you can sleep and recharge.
Pack an eye mask, earplugs and consider melatonin supplements to make it easier to sleep on an overnight flight. Also, don't be afraid to ask for extra bedding or pillows at the hotel to help you sleep comfortably.
Credited : guidester.com